A Candlelight Yoga Evening
The Collective Studio Triskel Arts Centre, Cork City Saturday 9th December from 6:30 p.m. to 9:30 p.m.€40
Join us for a special Christmas yoga evening event, 'Rituals for Christmas' by Candlelightwith Carmel & Kathryn
Christmas is a time of joy, family, and celebration but it can also bring the 'Christmas creep', the stress, and all the triggers. As Christmas falls in the midst of winter, with the resulting cycle of cold and dark days, this natural 'downtime' is an important part of the natural cycle of life. It is a vital time of rest and replenishment to allow for the growth and expansion that comes later in Spring and Summer. Like Nature, we feel a natural tendency to turn inwards, replenish our energy stores and rest.
However, Christmas can be a frenetic time for many of us. Incessant marketing can often create a false bubble that we must feel happy, make others happy, and live up to unrealistic expectations. 
In this evening with our Sangha – Yoga community, we'll explore yoga practices that will prepare us to navigate what it means to have an authentic Christmas season, with a more loving presence for ourselves and others. Carmel and Kathryn will guide you through a slow, reflective, harmonious blend of yoga and breathwork, helping you find balance & peace in mind and body.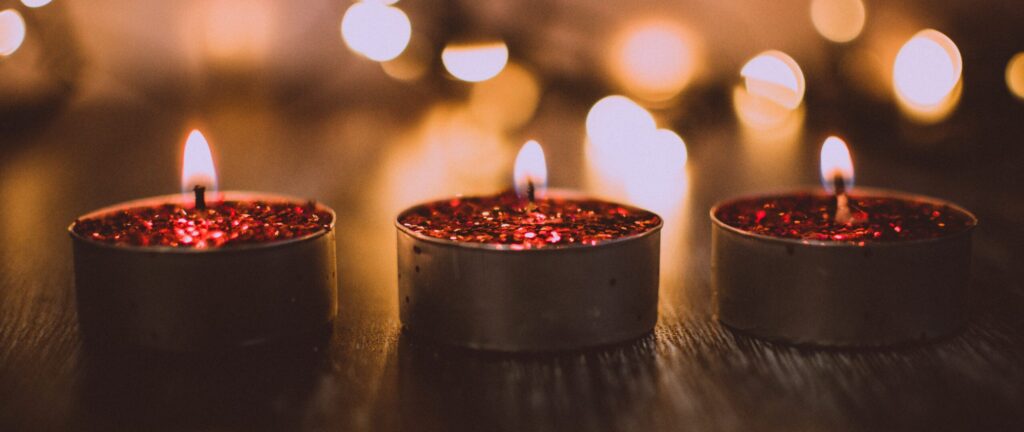 After the yoga session, indulge in delightful Christmas treats to enhance your festive spirit. 
As part of our "Rituals for Christmas" event, we encourage each participant to bring a small, meaningful item from their lives. Together, we will offer these items to our communal altar and create a collective intention of peace and calm for ourselves & the world this Christmas.
It's a beautiful way to share our personal energies, creating a harmonious atmosphere for ourselves and the holiday season. Discover the power of self-care and relaxation as we embrace the holiday season with open hearts. Don't let stress dampen your Christmas spirit; instead, let "Rituals for Christmas" be your sanctuary of peace.
All yoga props are provided but bring your own mat if you wish. Please allow time for parking, and don't worry if you're running late!
Afterwards, there'll be drinks and treats! Have some laughs and chats with us as we finish 2023 with our yoga sangha. 
We also want to take this opportunity to say thank you for supporting us in 2023!!
Much gratitude,