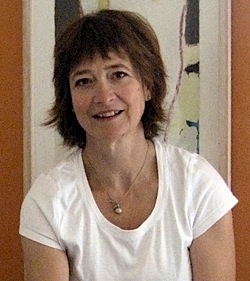 Susanne teaches monthly Feldenkrais lessons.
Susanne Leutenegger is a swiss-born artist and has lived in Cork for 25 years. She trained in the International Feldenkrais Centre
in Sussex (GB) and has been teaching the Feldenkrais Method in classes and workshops and one on one in Cork and abroad.
Her students come from a wide range of interests and include Tango dancers, violin teachers, horse riders………and all who share a wish to improve how they move.
She is the first teacher in the Feldenkrais Method in the Munster area.