MBSR : 8 WEEK MINDFULNESS PROGRAMME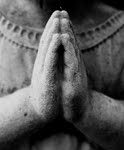 Start : Sunday 24th Feb 2019
Time: 10am-12.30pm
The MBSR program is an eight-week course designed to empower participants to take an active role in the management of their own health and well being. 
The core skill that you will learn is mindfulness – a way of paying attention on purpose and non-judgmentally, to what goes on in the present moment in your body, mind and the world around you. There is a huge body of research, recognising the benefits of a  mindfulness practice. These benefits often include: 
An increased ability to cope more effectively with short and long term stress

An increased ability to relax and experience calm

Greater energy and enthusiasm for life

Heightened self-confidence

A greater ability to manage both anxiety and depression

Increases emotional resilience and ability to focus
While everyone's experience is unique, the majority of those who completed the programme, report lasting physical and psychological benefits.  The course involves a 2.5 hour class, once a week, for 8 weeks and an experiential all-day workshop during the course.  
The cost of the course is: 350 Euro which includes 3 x recordings of guided practices, course handouts, weekly classes and the day long workshop.  
The course will be co-facilitated by Sarah-Jane Burton and Norah Twomey, both of whom are MBSR certified Trainers and experienced meditation practitioners. Sarah-Jane comes from a corporate background and was a course participant herself, in the past. Norah is a qualified General and Mental Health Nurse who currently works within the Mental Health setting where she teaches MBSR and is also a qualified yoga instructor. 
To Book: 083 8888656