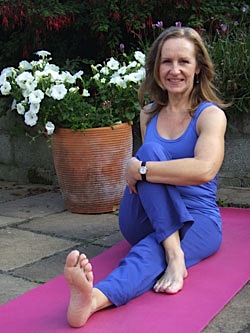 Diane teaches Vinyasa Flow.
Diane first discovered yoga as a teenager and over the years it has become a part of her daily life. In 2003 she completed teacher training with the Yoga Therapy and Training Centre and subsequently completed Vinyasa Flow Yoga levels 1 and 2 with David Curtis in Cork and Dublin. She sees yoga as a lifetime journey and continues to attend workshops on a regular basis having attended training with Donna Farhi, Bridget Kramer and Granville Cousins among others. Last year she had the unique opportunity to visit India with the Hope Foundation working through yoga with the street children of Calcutta.
She sees yoga as being tailored to the student not enforcing on the body any postures, which are not suited to the individual. She likes her students to enjoy yoga and leave class feeling energised and relaxed. Vinyasa Flow yoga is a dynamic flowing style, which works strongly on alignment with principles drawn from both Ashtanga and Iyenger yoga, but always encouraging students to work to their own ability and needs.