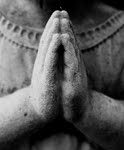 Start : Sunday 29th Sept 2019
Time: 10am-12.00pm
A 4 week course designed to support parents with the challenges of modern living.
As parents, we play a crucial role in helping our children to regulate their emotions. However, to do this, requires us to have an awareness of our own emotions and an ability to regulate them and practice self-control. If we want to help our kids to develop emotional resilience, having an awareness of their emotions is crucial.  We cannot teach our kids, what we don't know ourselves.  I know that the more I practice self-care, the greater my ability is to stay calm and be empathetic, with my kids.
Sarah-Jane Burton is a qualified Mindfulness Based Stress Reduction Teacher, experienced meditation practitioner and mum of 2 kids.  She has been practicing mindful living for over 8 years and has seen the benefits that it has brought to herself and her family.  Everything she teaches, she has applied to her own life. For the past 5 years, she has spent time in Mindfulness communities with her kids.  She brings all these learnings and experience to this new course.
An increased ability to cope more effectively with short and long term stress

An increased ability to relax and experience calm

Greater energy and enthusiasm for life

Heightened self-confidence

A greater ability to manage both anxiety and depression

Increases emotional resilience and ability to focus

Establish a mindful self care practise
Intro to the basics of practising mindfulness  with kids , to support them with challanges such as bullying and anxiety.
To Book: 083 8888656