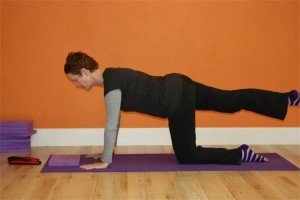 Jaconel Janssen, originally from The Netherlands, is passionate about movement. She has been practising Pilates since 2000, qualified as a Pilates teacher in London in 2005 and came to Cork in 2007 where she set up Pilates People Cork. Jaconel has taught many different Pilates classes, from group classes in a sports centre to new mothers with their babies, older adults, staff at schools and offices, adult education classes and one-to-one sessions with clients rehabilitating from injury or illness.
 Jaconel encourages her students to really tune in to themselves, to listen carefully to the body, to move mindfully, so that the sessions become suitable and tailor-made for each participant. She is continuously updating her skills and knowledge. Jaconel also likes practising yoga, tai chi, meditation, and loves cooking and travelling.
 Pilates exercises can be adapted to each and every one of us and to the different stages of our life. Whether fit, flexible and injury-free, or suffering from back aches or other complaints, most people benefit from doing Pilates on a regular basis.